On May 27, 2018 Ellicott City Maryland's historic Main Street was devastated by 1-in-1000-year flood, topping the national news. Sadly, the unprecedented storm claimed one life as it dumped 5-1/2 inches of rain in only 90 minutes*. The massive rainfall swept away the main road and utility infrastructure. Electricity, Internet and telecommunications were unavailable to practically every Main Street resident and business except one — Real Estate Auditing Services (REAS).
Although REAS was unable to physically occupy its downtown office, they were able to transfer all incoming calls to their satellite office in Delaware. Voice messages were transposed into email and sent to the owners within one minute of the call. "Our business relies heavily on telephone access. If we didn't have Hosted Voicemail and Business Continuity and Disaster Recovery services from IP Genie, we would have been out of touch with clients for 14 days, severely impacting our business," explains REAS Executive Vice President Shawn M. Hoye.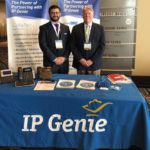 Business Continuity and Disaster Recovery (BC/DR) from IP Genie provides automatic distribution and rerouting of calls if a location fails to receive calls. Clients can designate automated call rerouting between geographically diverse sites or to a designated off-site number, such as a cell phone or landline.
Emergency Hosted PBX for remote continuity offers the best line of defense in the event a client loses its ability to work from their existing location due to fire, storm, power outage, or other disasters. Employees can work from any remote location with a computer/softphone/cell phone or headset and Internet connectivity.
IP Genie President George J. Taylor, Jr. concludes, "Natural disasters of all shapes and sizes can happen anywhere and at any time. IP Genie's ability to keep their client communications operational during — and after — this natural disaster is a perfect example of how BC/DR works. It is an invaluable tool that keeps business communications up and running despite extraordinary circumstances."
Related links: Business Continuity and Disaster Recovery VOIP Solutions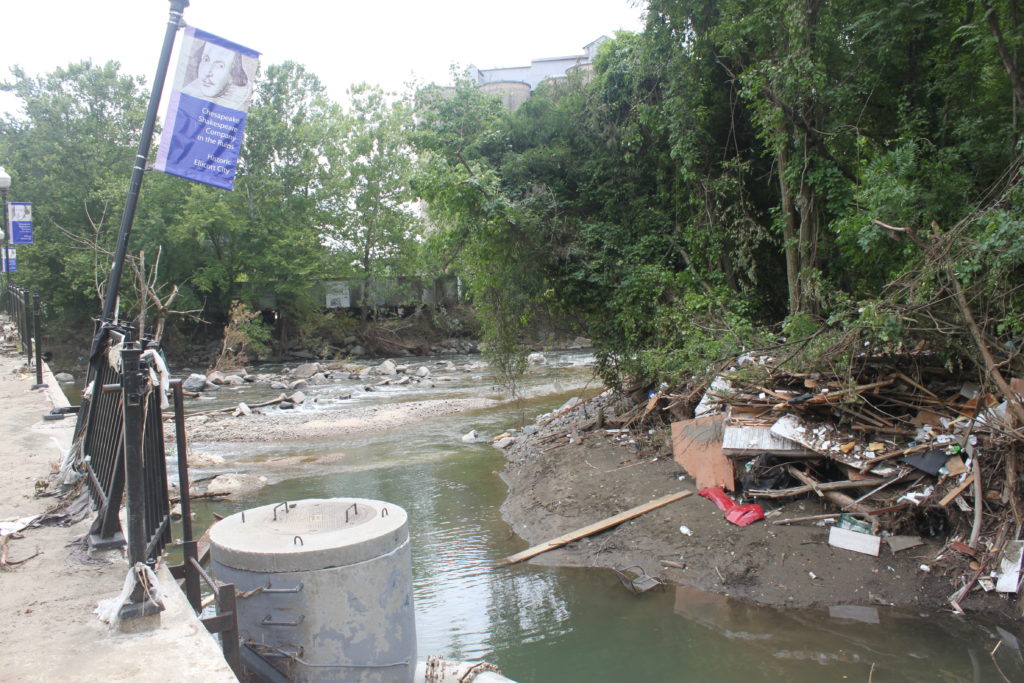 Aftermath of the July 30th, 2016 flood in Ellicott City, Maryland. Much of the debris from the flood flowed into the Patapsco River.